Seni Care Activating Cooling Gel with Guarana (200ml)
Activating gel with guarana stimulates blood microcirculation and nourishes the skin. Ideal for light body massages.

Product application on the body:

div>
Product features:
The activating gel has a relaxing and soothing effect.
The skin is pleasantly cooled, refreshed and moisturized.
By supporting the blood microcirculation, the cells are better supplied with oxygen and nutrients.
Antiseptic and anti-inflammatory effect.
Recommended for daily, light massage.
Active ingredients:
GUARANA
CAMPHOR
CAFFEINE
LINEN BIOCOMPLEX
BISABOLOL
ALLANTOIN
Application: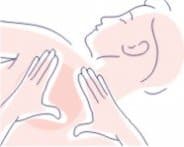 Apply to the skin and massage in. Use 1-2 times a day. Avoid contact with mucous membranes. Do not apply to broken skin or wounds.