Seni

Nourishing hand cream with 3% UREA

(100ml)
Nourishing hand cream SENI Care with 3% UREA smoothes the skin and provides it with moisture.

[dt_divider style="thin" /]
Product application on the body:

</ div>
Product features:
The SENI Care hand cream with carefully selected moisturizing ingredients provides rich care and supports the skin's natural regenerative powers.
Enriched with UREA, which has a smoothing and firming effect. Leaves a light protective layer on the skin.
Active ingredients:
3% UREA
LINEN BIOCOMPLEX
ALLANTOIN
PANTHENOL
GRAPE SEED OIL
GLYCEROL
VITAMIN E
LACTIC ACID
Anwendung: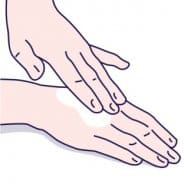 Apply to dry skin and massage in.