Hybrid mattress for nursing bed
Invacare InvaSoft Hybrid Mattress for Nursing Bed
The medical and orthopedic mattress consists of a hybrid soft support system and can be used without electricity. The unique hybrid technology of the anti-decubitus mattress effectively combines innovative materials and self-regulating air cells. As a result, it improves pressure distribution, reduces friction and ensures a highly effective microclimate. The efficient mattress is simple to use and easy to clean and maintain thanks to its modular design.
Our innovative hybrid soft bedding system - the mattress at a glance:
Groundbreaking mattress system with patented and electroless hybrid technology ensures reduction of shear and friction forces
Suitable for pressure ulcer prevention or for patients at risk of pressure ulcers up to stage IV
Extra soft and supportive layers for more user comfort and stability
Air displacement
If the person shifts his weight, the air inside the mattress is forced to the surrounding cells thanks to Venturi effect. This enables a non-energetic pressure distribution in all lying positions of the user – completely without energy supply. It also increases the contact area with the mattress while shrinking the risk of pressure sores.
Innovative materials
The mattress relies on innovative materials and structures in specific areas of the lying surface. The noodle-shaped material in the cover bead allows air to circulate freely in the mattress, providing excellent air circulation.
Modular structure
Due to the modular design of the anti-decubitus mattress, the components are also available individually. This saves costs and individual components can be changed quickly.
Sustainability & Clinical Excellence
The environmentally friendly system contributes to a positive CO2 balance. The InvaSoft™ Hybrid is particularly convincing in terms of temperature and moisture management with the lowest values in the comparison – confirmed by independent tests. Thanks to the good microclimate, the risk of softening the patient's skin and causing pressure sores is prevented.
Practical use
We recommend that you use the effective mattress for the nursing bed for pressure ulcer prevention or for therapy support (stage IV) in patients with a high risk of pressure ulcers.
For every problem odor a natural solution:
Non-energetic pressure distribution
Eight horizontally arranged air cells, in combination with an innovative cover material and a foam lying surface, provide an open and pressure-shifted responsive pressure.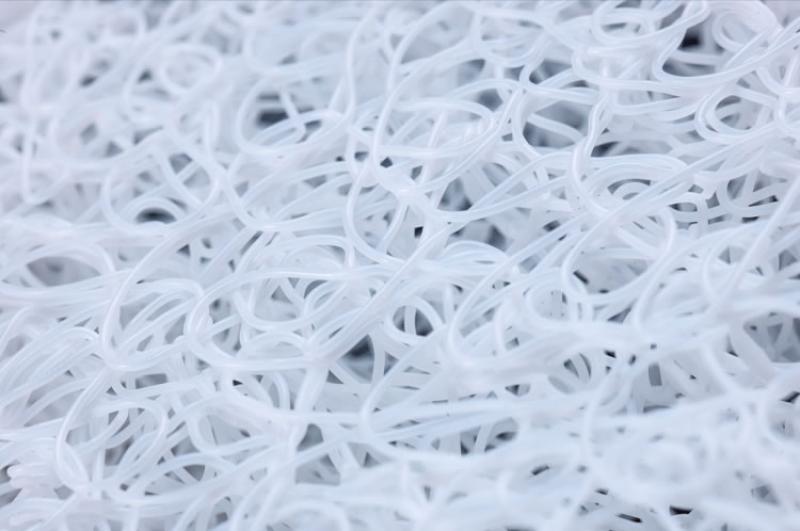 Unique noodle shaped structure
The layer of unique noodle-shaped structure between the comfort layer and self-regulating air cells provides the necessary support while optimizing the microclimate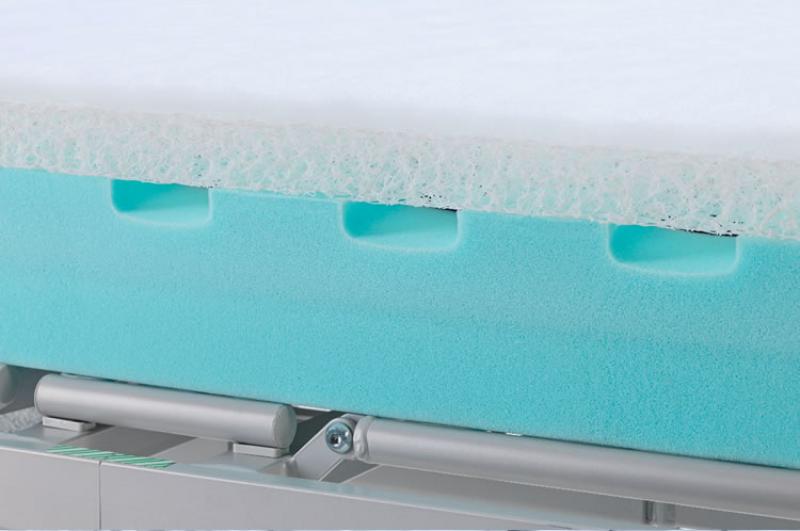 Six recesses in the edge zone
Three recesses in each long side of the mattress support internal air circulation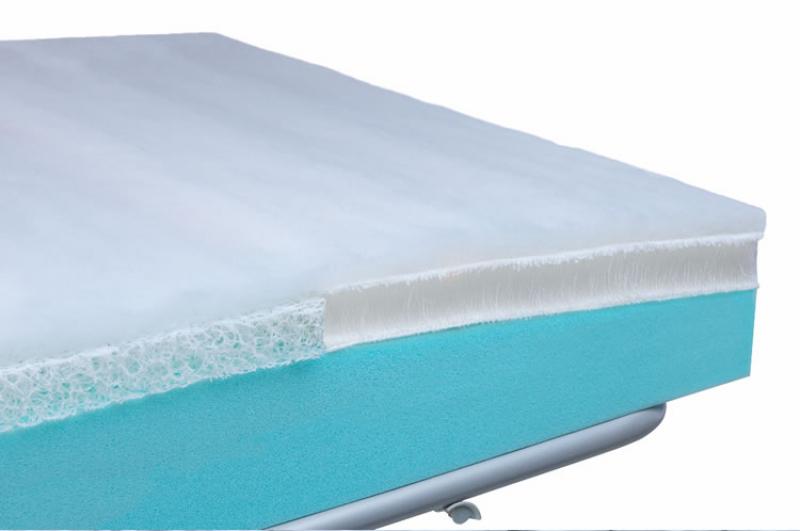 The 5° inclined heel area assists with weight distribution away from the heels. The special anti-shear layer provides additional protection for the sensitive area of the heels.
The smooth and multi-elastic stretch cover is made of a very breathable PU-covered fabric that withstands cleaning and disinfection processes.