SYNBERA insoles type 365 - The better insole
With the insole TYPE 365 you say at the same time besides foot odor also cold feet and Foot pain the fight! The world's unique 3 in 1 insole for 365 days in the Year.
The ideal accompaniment during work, sports or at home. Do something for your own health every day without any additional effort.
This is made possible by the special combination of the latest technologies and high-quality components. Scientifically tested and Made in EU.
Protected + melior silk fabric , thanks to its high content of silver, has a heat insulating and antibacterial effect at the same time. The antibacterial and thus odor-reducing effect is enhanced by an additional activated charcoal layer, resulting in an incomparable feeling of freshness.
This is what distinguishes SYNBERA insoles
Unlike other manufacturers, we do not use questionable chemical additives or deodorants.
The additional wearing comfort is provided by the perforated DERMITEX surface. DERMITEX is a particularly skin-friendly and pleasantly soft comfort microfiber and is increasingly used in the medical field. The additional perforation has a light massaging effect on the foot and is intended to provide additional relaxation.
The insole is stitched on both sides and is particularly stable, it is non-slip and lies securely in the footwear.
The extra flat and NOT ergonomic design prevents possible foot habituation or dependence.
All ingredients are produced fairly and sustainably in the EU and the UK.
Quality controls and close contact with our suppliers ensure the quality of the product.
A simple path towards a healthy lifestyle, well-being and comfort, step by step, day by day. Try it out right now.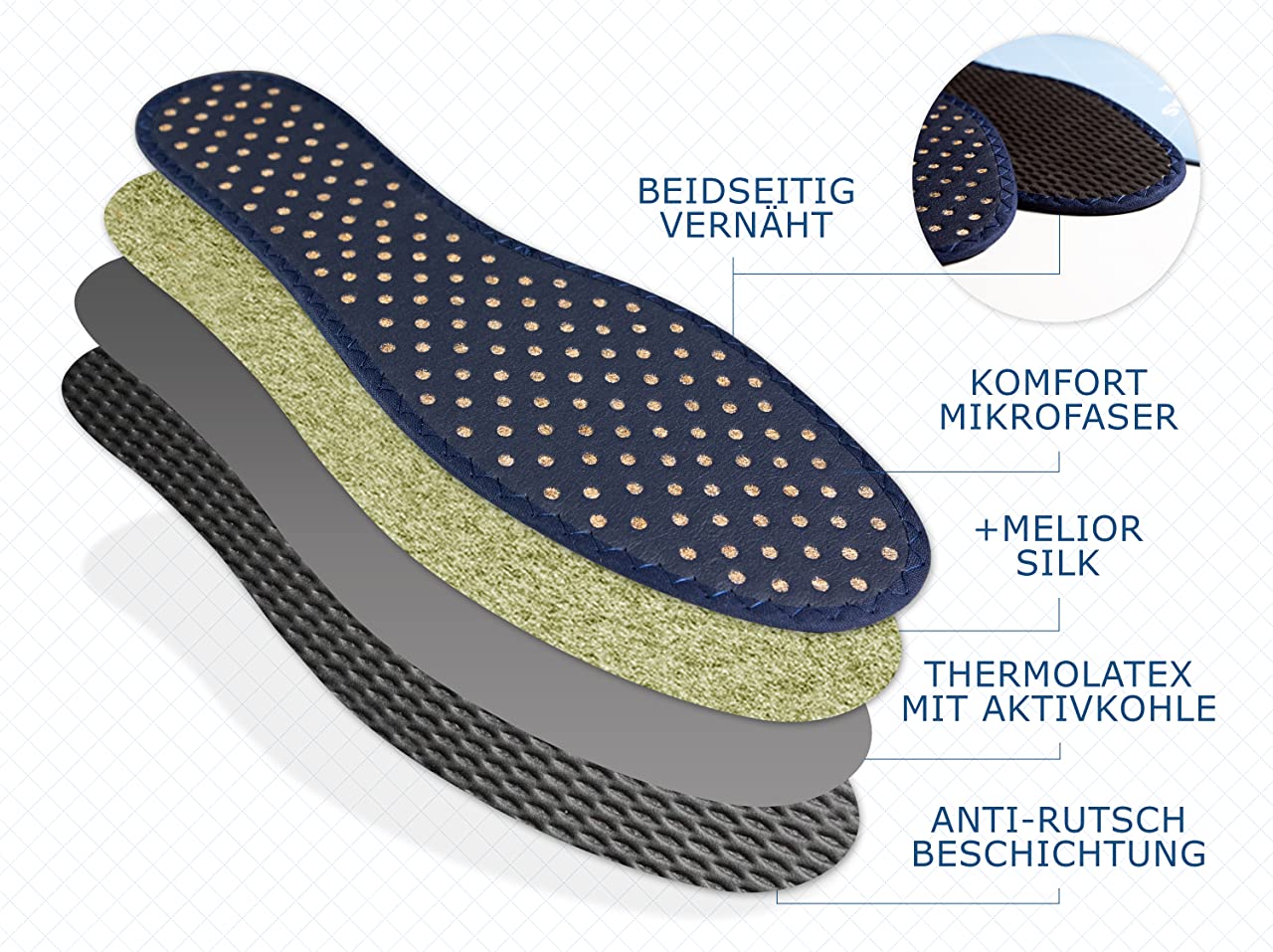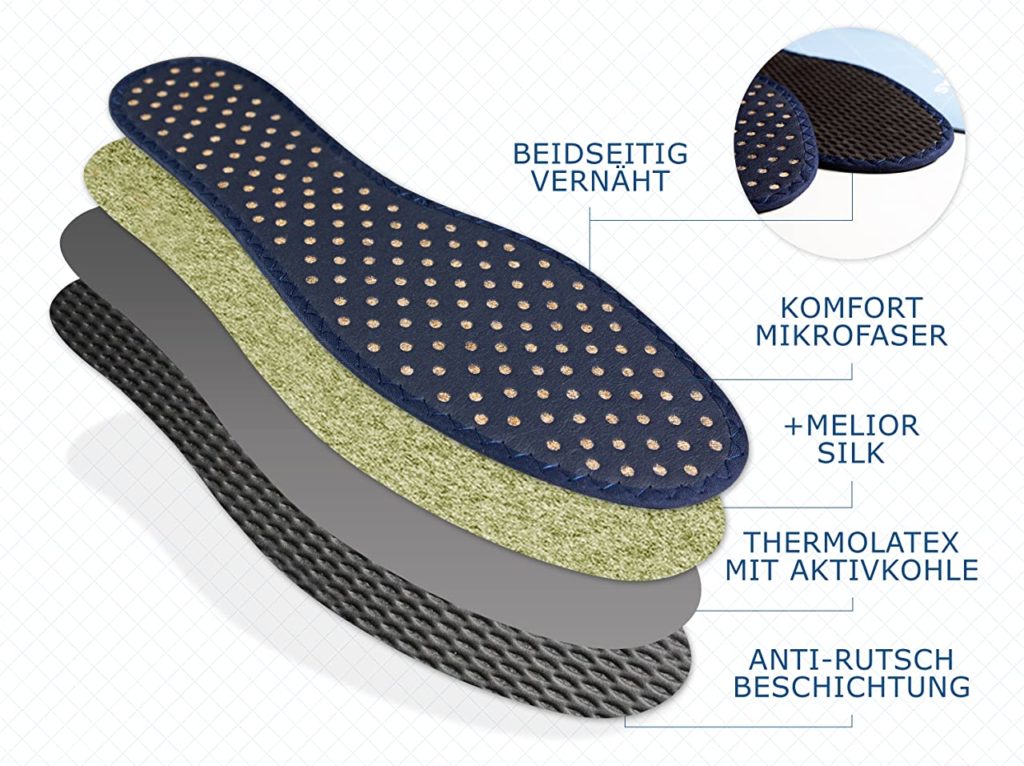 Do you have any questions?
Our care experts are always happy to assist you personally and advise you on the selection of suitable products for your needs.